Joe Barkson has been writing and publishing under the pen name "The Chef at Worldwide Recipes" since 1998. He came to food writing late in life following checkered careers in computer marketing, graphic design, and teaching high school Spanish. A lifelong interest in food and cooking ("I've been eating since I was a baby," he is fond of saying) was nurtured by extensive international travel during his formative years, and this accounts for the emphasis on world cuisine in his choice of recipes and themes. Twice married and currently happily single, he lives in rural Georgia with a hyperkinetic schipperke that answers to Cooky when the mood strikes him.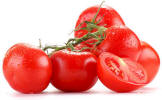 Does expensive gourmet sea salt really taste better than regular salt? See the Great Salt Taste Test to find out.


Search the Recipe Collections or browse by category.
50 Fundamental Recipes
Afternoon Tea Recipes
Appetizer Recipes
Beef Recipes
Breakfast Recipes
Casserole Recipes
Chicken Recipes
Dessert Recipes
Fish Recipes
Fruit Recipes
Greek Recipes
Herb Recipes
Italian Recipes
Mexican Recipes
Pasta Recipes
Potato Recipes
Salad Recipes
Sandwich Recipes
Shellfish Recipes
Shrimp Recipes
Slow Cooker Recipes
Soup Recipes
Spice Recipes
Vegetable Recipes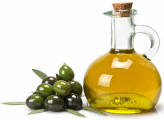 At least five recipes plus a full week's worth of Kitchen Tips and Ask the Chef questions and answers, conveniently delivered by email every weekend. See a sample edition or subscribe.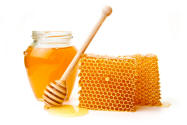 More recipes and features not contained in the free edition. Up to ten recipes every day, plus a daily Kitchen Tip, Quizine Food Trivia, and Ask the Chef Q&A. Conveniently delivered by email so you can read it at your leisure and save the recipes. See a sample edition or subscribe.